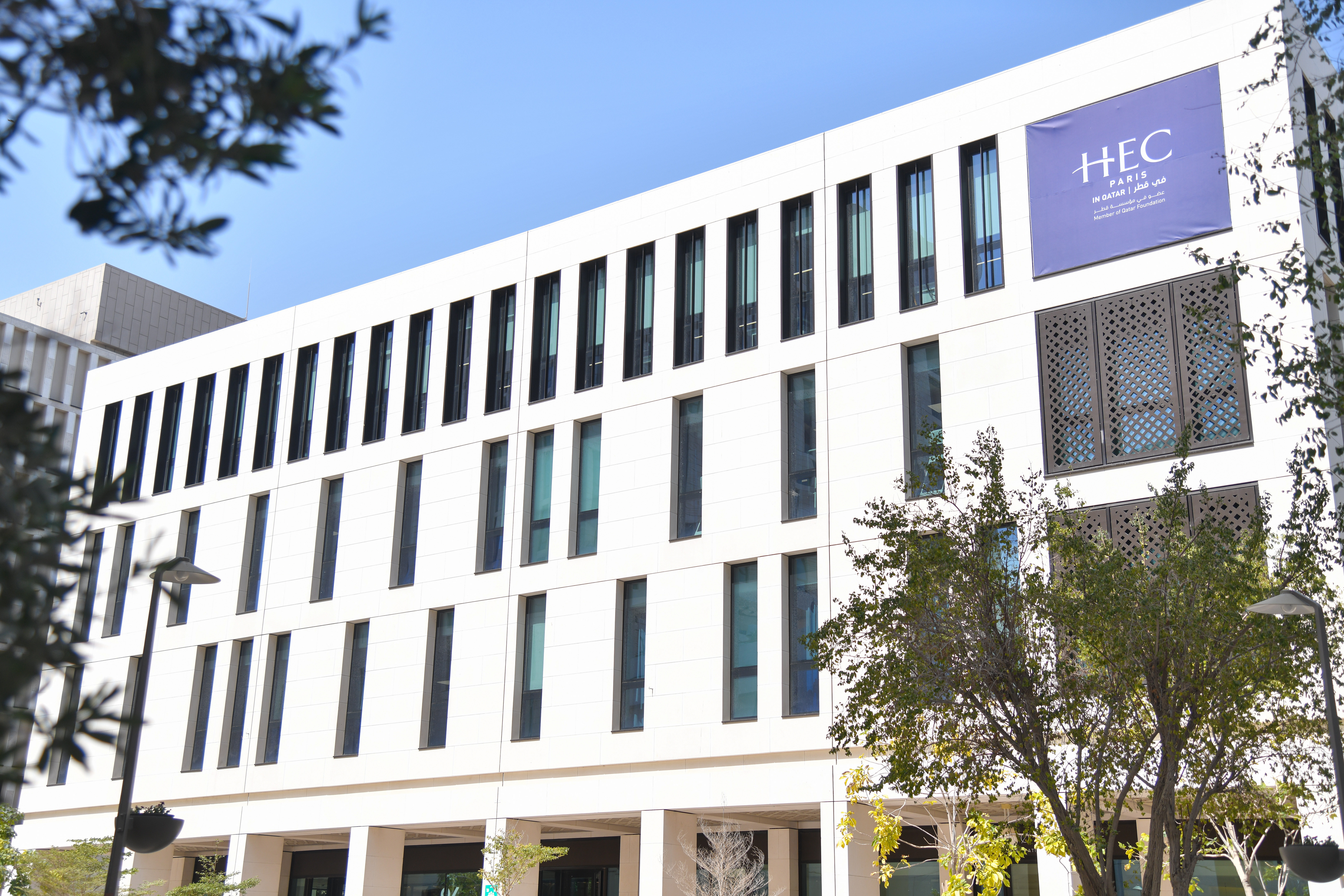 Doha, Qatar – 23 May 2023:HEC Paris, ranked number 1 by the Financial Times combined Executive Education ranking for the second year in a row, has launched a customized Climate and Business certificate program for Saudi Aramco, delivered in Dhahran, Kingdom of Saudi Arabia.
The program aims to enrich participants' understanding of the global macro and micro challenges associated with net zero transitions, including their financial implications, emerging risks, and opportunities. It equips them with analytical tools to assess their organization's greenhouse gas emissions, formulate long and short-term decarbonization strategies, foster stakeholders' engagement on climate change matters, and actively contribute to driving the net zero transition.
"This program focuses on sustainability, with the goal of increasing innovation to address present and future challenges linked to climate change", said Dr. Pablo Martin de Holan, Dean, HEC Paris in Qatar. "There is no innovation without learning, and Saudi Aramco recognizes this initiative as a strategic commitment for its talent, to equip its leaders with the skills and capabilities that will allow the organization to adapt and transform as needed. HEC Paris is thrilled to stand alongside Saudi Aramco, a central player in a world that is embarking on a transformative journey, to address the issues of climate change and sustainability in general."
The 48 participants recently completed modules that focused on understanding the bigger climate change picture and its impact on business and business models. The topics covered encompass the geopolitical, economic, and scientific aspects of the global climate change framework, sustainable supply chain transformation, net zero transition strategies, management models, leadership principles, and effective governance for purpose and sustainability in the oil and gas industry.
"This program exemplifies how business, across multiple sectors, can proactively contribute to national net zero goals and collectively shape a brighter future for everyone involved," says HEC Paris Professor Daniel Halbheer, the co-Academic Director of the program and holder of the FII Chair in Circular Economy. "The engagement of organizations like Saudi Aramco to developing sustainability skills is crucial not only for their own business practices, but also across the industry ecosystem and beyond."
Professor Jean-Michel Gauthier, Executive Director of the Energy and Finance Chair at HEC Paris and co-Academic Director of the program, says climate risk is the greatest and most far-reaching threat to the global economy, bringing with it enormous responsibilities for all companies and all countries. "It is the duty of managers across the board to learn about the challenges of the energy transition. The consequences of this shift are economic and financial: no company can afford to ignore climate or energy criteria in their decision-making. The impact is also geopolitical: the priority is not to hold mineral, oil or gas rights anymore – it is about owning low-carbon technologies."
With the mission of supporting the development of talent and leaders across the GCC, this program represents a significant development of HEC Paris and its activities in the Kingdom of Saudi Arabia. It follows the launch of a new certificate in Business Fundamentals for the General Authority of Awqaf and adds to the HEC Paris EMBA Program, delivered in Riyadh in partnership with the Public Investment Fund, which is now recruiting its third cohort of participants. According to Joshua Kobb, Executive Director for Partnerships and Growth, "From our branch campus in Qatar, HEC Paris has been serving the talent and leader development needs across the region for more than a decade, bringing relevance and proximity to the business community. The transformation underway in the Kingdom of Saudi Arabia is impressive, and we are pleased and proud to be making a contribution to improving business practices and the ability for firms to innovate in Saudia Arabia, and across the entire region."

For more information:
Contact Us | Phone: +974 4141 3200 | Web: qatar.exed.hec.edu
Follow us on Facebook | Instagram | LinkedIn