HEC Paris in Qatar, the regional campus of HEC Paris, which was recently ranked number 1 by the Financial Times 2022 in Executive Education, is delivering an executive leadership program for Qatar Foundation's (QF) senior leaders.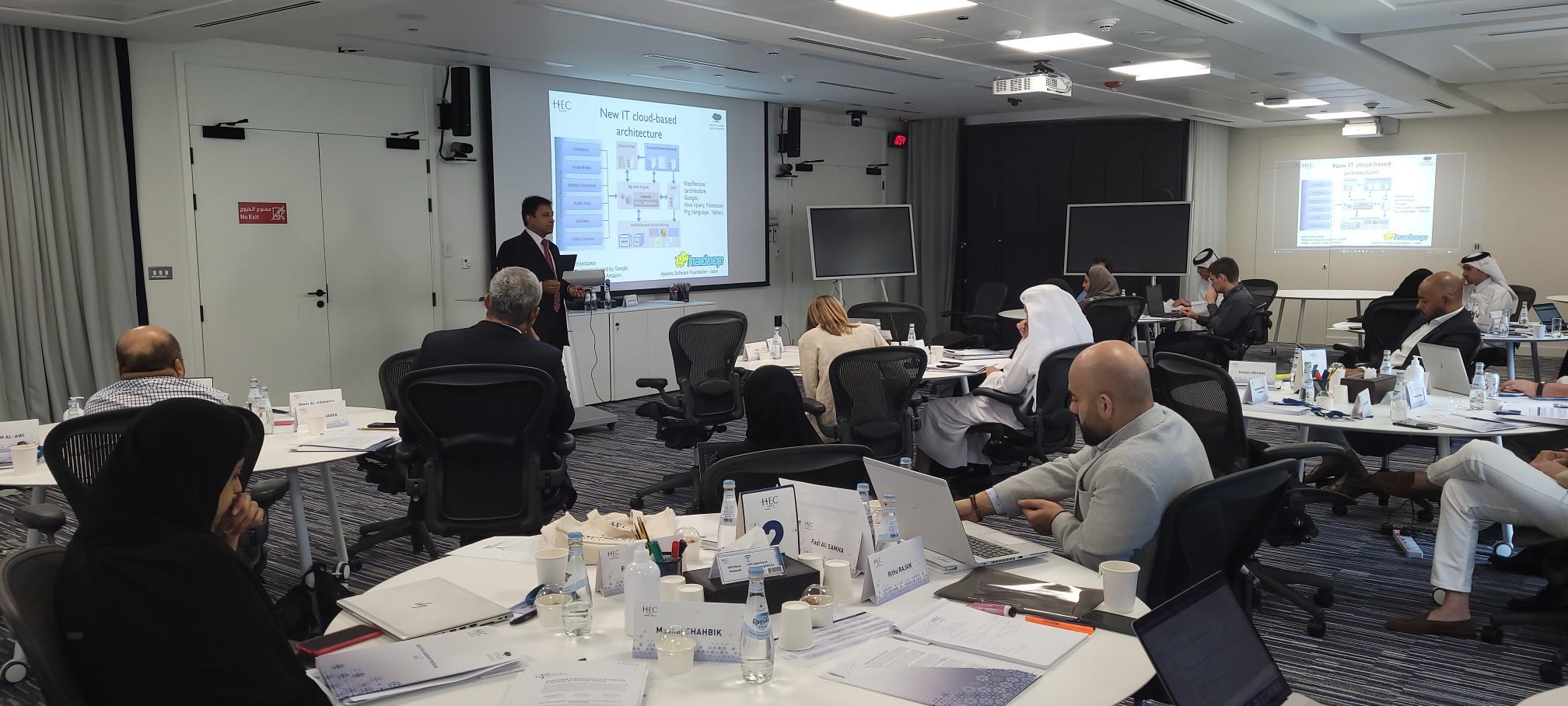 Through this program, QF aims to develop the global leadership skills of its senior leaders to enable them to successfully navigate the disruption and opportunities brought about by multi-sector digital transformation.
"This is a timely opportunity as we receive accolades from the Financial Times ranking 2022," commented Pablo Martin de Holan, Dean of HEC Paris in Qatar. "The Executive Leaders Program (ELP) will help QF's senior management implement QF´s strategy with an emphasis on digital transformation in a digital economy. Participants will gain insights and skills that will enable them to manage change and transformation programs and lead diverse, high-performing teams."
"Evidence shows that hiring, retaining, and training talent is a necessary condition for a successful strategy implementation in a highly uncertain international context. Programs like this one allow HEC Paris to emphasize our strong support for our partner Qatar Foundation, a fruitful relationship since 2010 when HEC Paris became the Education City's first European partner."
This year's high impact ELP, the fifth in the QF series, will be delivered in six modules and an equestrian team activity. Thirty senior managers will follow the program, which runs until November. Program modules will focus on building strong teams through transformational leadership, the redesign of business strategies in a digital world, driving high performance culture through inclusion, fostering cooperation, and developing trust in a modern organization. World renowned HEC Paris faculty will deliver the program, all of whom have been carefully selected to meet QF's needs, their field experience, and skills.