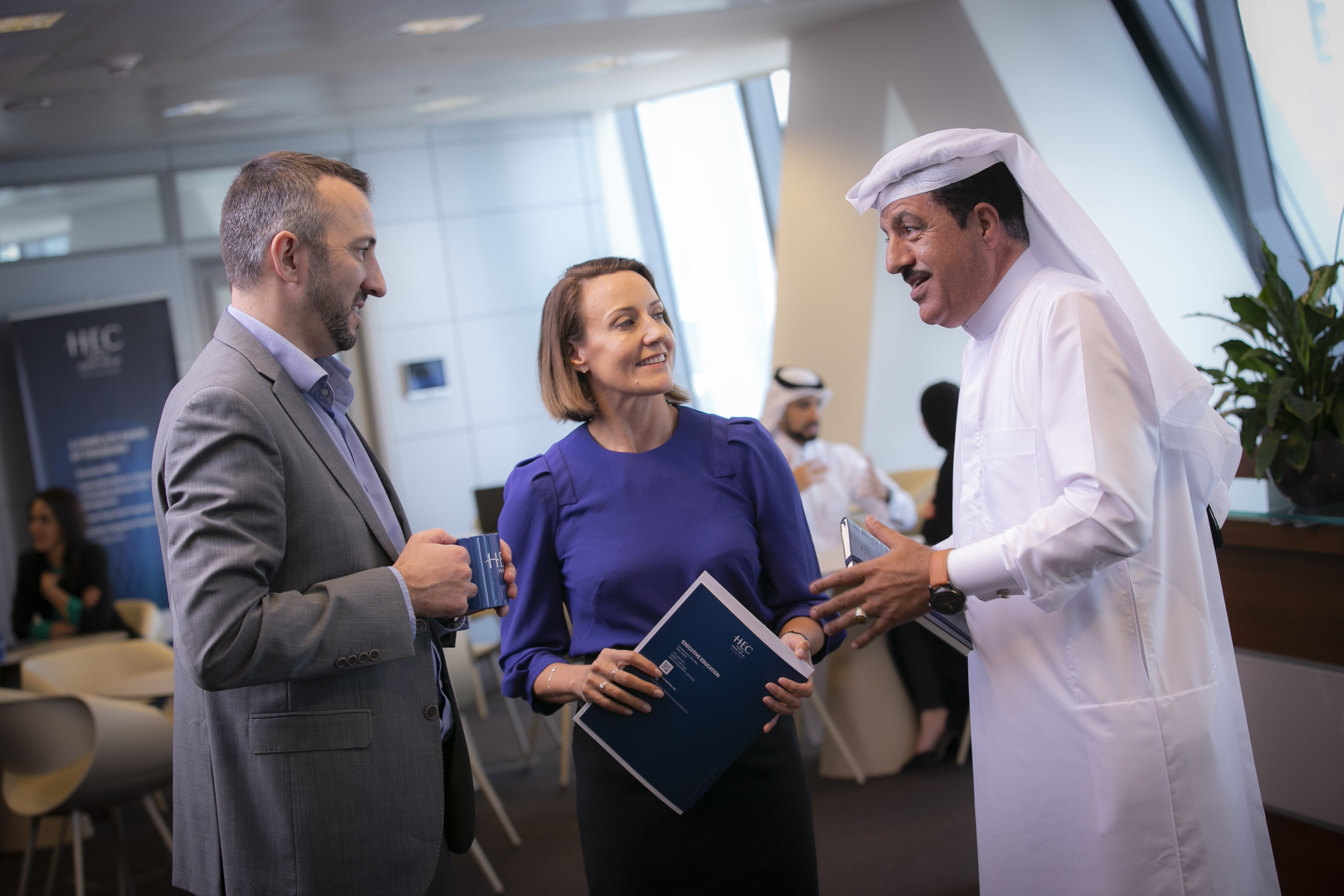 In a world today that is both complex and uncertain, we are seeing more people than ever wanting to take control of their own destiny. Whether you're looking to accelerate your career path, explore international opportunities or switch industries, developing and expanding your skills, experience and your network is vital.
HEC Paris in Qatar will be hosting an online information session so you can meet with us remotely from the comfort of your home or office. This online session, will provide you an opportunity to learn more about how you can accelerate your career path and realize your ambitions. You will learn about our International Executive MBA ranked #1 by the Financial Times in 2021. You will also learn about our Specialized Master's Degree in Strategic Business Unit Management (SBUM).
Attaining a world-class qualification, from one of the world's most renowned business school's is only part of your future success. Being part of our alumni family (ranked best alumni network globally by The Economist 2019), with over 68,000 of your peers to network in over 120 countries will help secure your future ambitions faster.
Date: Tuesday 22 March 2022
Time: 5:00PM - 5:30PM
Upon registration, you will receive an email with a link to the online information session. If you do not receive this link, please contact us at qatar-info@hec.fr