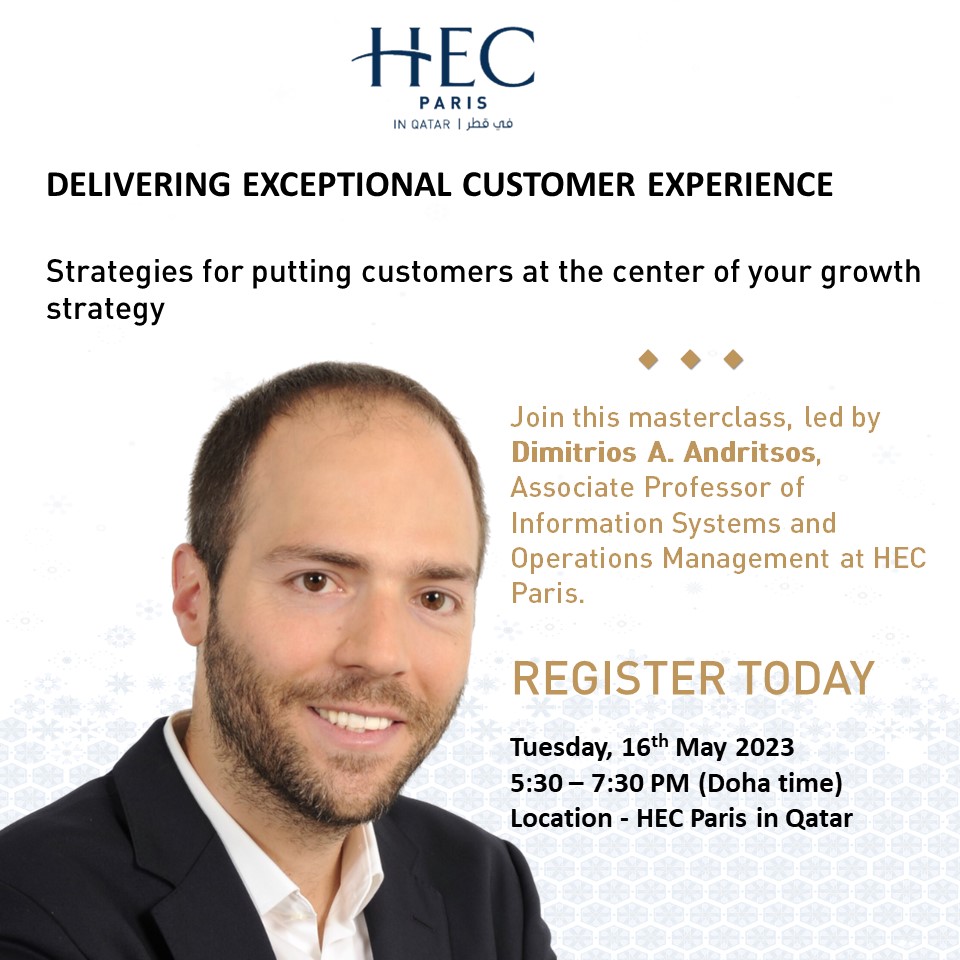 In today's business landscape, delivering exceptional customer experiences has become a key differentiator for companies looking to stand out in a crowded market. Companies that prioritize their customers and create a culture of service excellence are more likely to foster long-term relationships and drive business growth. This masterclass is designed to help business leaders understand how to put customers at the center of their growth strategy. During the session, attendees will gain insights into best practices for delivering exceptional customer experiences that drive business success, including building a customer-centric organization, empowering employees to provide outstanding service, and leveraging novel technologies to measure and improve service delivery.
The masterclass will begin by defining what it means to be customer-centric, why it is important for business success, and what are the key challenges to get there and how to overcome them. We will focus on the importance of empowering employees to deliver outstanding service and discuss the criticality of leadership in creating a culture of customer service excellence. Finally, we will explore the role of novel technologies in measuring and improving service delivery and discuss the latest tools and technologies for enhancing the customer experience, including AI and automation. During the masterclass, we will see several examples of best practices from leading organizations.

Event Details
Day: Tuesday, May 16, 2023
Venue: HEC Paris in Qatar
Time: 5:30 PM to 7:30 PM
Agenda
5:30 - 6:30 pm Masterclass
6:30 - 6:40 pm Q&A
6:40 - 7:30 pm Networking
Upon registration, attendees will receive an email containing details of the event.

Contact Us
Please feel free to contact us for any further information:
Email: qatar-events@hec.fr | Phone: +974 4141 3200 | Web: qatar.exed.hec.edu
Follow us on Facebook | Instagram | LinkedIn