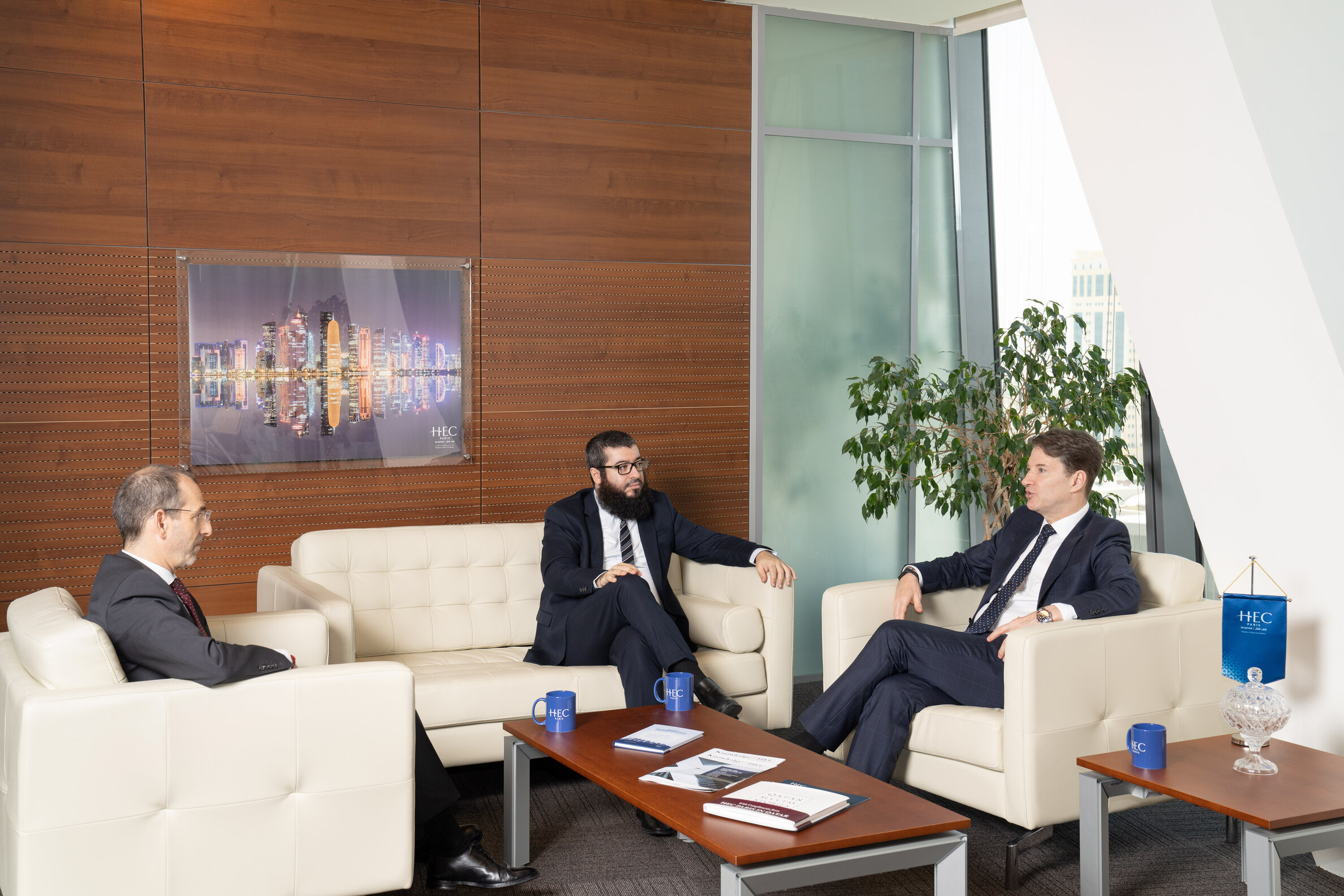 HEC Paris in Qatar, ranked #1 in the Financial Times European Business Schools Rankings 2020, announced the appointment of Mr. Djelloul Bekka as its Chief Operating Officer (COO) following his decade of service with the premier executive education provider.
Having been one of the first employees of the institution in Qatar, Mr. Bekka moves into his new role after having served as Senior Executive Director of Finance, Operations and Administration for HEC Paris in Qatar. The holder of a Master's Degree in Economics and International Finance Modelling from Sorbonne Paris North University and a Specialized Master's Degree in Strategic Business Unit Management (SBUM) from HEC Paris, Mr. Bekka brings to the position a depth of experience from the education sector and track record of delivering operational efficiencies and professionalism in a wide area of business functions. He is also a permanent member of the HEC Paris Alumni Advisory Board in Qatar which oversees the operations of the HEC Paris Alumni - Qatar Chapter, which is rapidly becoming one of the largest HEC Paris alumni communities in the world.
"Djelloul brings exceptional expertise to the COO role with his multi-departmental management experience in difficult circumstances.  As well, he is an HEC Paris alumnus who is truly committed to the school, and has embraced our strategy of impact and excellence from the beginning.," explained Dr. Pablo Martin de Holan, Dean, HEC Paris in Qatar. "Djelloul has demonstrated his leadership capabilities and skills in managing complex organizations, which will be a huge asset as we progress our aims of delivering impact and excellence in our business communities, in support of Qatar's National Vision of creating a vibrant knowledge-based economy."
Mr. Bekka will take overall responsibility for the financial, operational, and administrative affairs of the Qatar Foundation partner.
"I am honored by this nomination, and proud to take up the new challenge to further develop excellence within the HEC Paris structure as we advance into our second decade of serving the business community here in Qatar. We have developed a robust structure, with a talented team of professionals and a portfolio of programs that respond to the development needs of individuals and firms within today's increasingly complex business environment. My goal is to ensure that HEC Paris in Qatar is even more effective in delivering impact and excellence across all of our activities." commented Mr. Bekka.