HEC Paris in Qatar is taking part in the Smart City Expo Doha 2022 from 29 to 30 March at Msheireb Downtown Doha where global experts in the field of smart cities are meeting to discuss, tackle and solve the challenges facing the cities of tomorrow.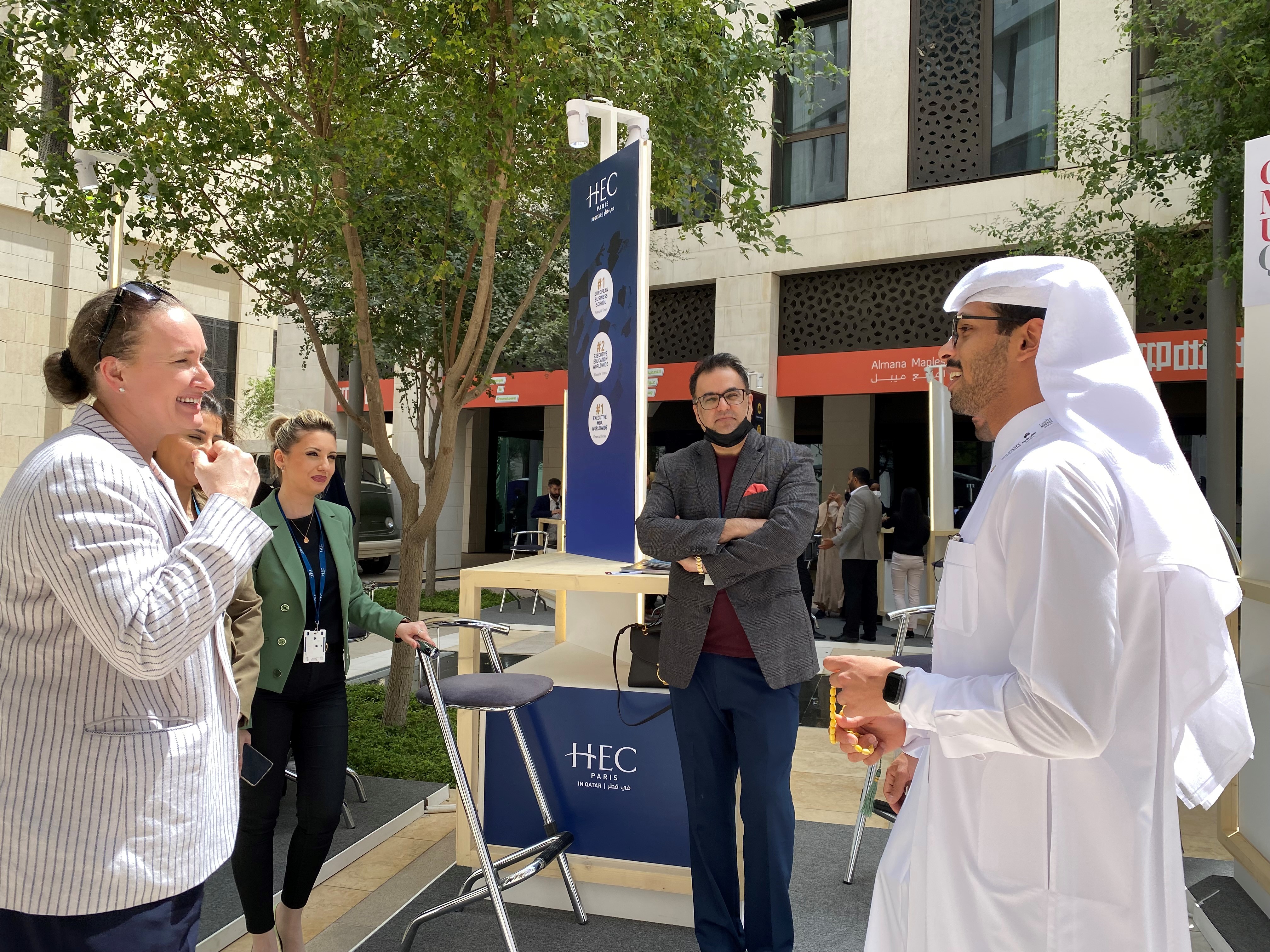 The leading global business school has a dedicated stand at the exhibition where it is connecting with groundbreaking startup solution providers to support the Smart Qatar Vision. HEC Paris in Qatar aims to help local organizations advance smart solutions via its programs which focus on corporate innovation, digital transformation and entrepreneurship.
HEC Paris in Qatar Dean, Dr. Pablo Martin de Holan, said: "A Smart City in a Smart Nation requires frontier-of-knowledge education to 'Sustain a Future of Resilience'. HEC Paris´ programs are designed to develop the skills that business managers and government leaders need to ensure Qatar benefits from the fourth industrial revolution, and diversifies its economy in a profitable and environmentally respectful manner."
"Deploying new technologies and learning methodologies as HEC Paris does help develop the talent that is needed for future economic growth and, within it, the emergence of knowledge-based industries that is one of the core goals of Qatar's National Vision 2030. We are proud of being at the heart of Msheireb, our Smart City."
HEC Paris in Qatar is a local pioneer in the provision of smart education in a smart city environment through its recent relocation to a new, digitally-enhanced campus in Msheireb Downtown - the world's first sustainable downtown regeneration project – where it is the first and only education provider.
Joshua Kobb, Executive Director, Partnerships and Growth, said: "The enhanced connectivity that Msheireb Downtown provides enables us to offer smart city education solutions in a highly inclusive learning environment where we harness next generation digital technology for executive education. This environment is highly conducive to innovation and transformational thought processes as our classrooms are all digitally enabled. We have integrated breakthrough HoloPresence technology, which allows overseas professors to address participants as if they were live in classrooms and which facilitates carbon impact reductions, enhances content quality, and helps prepare and advance HEC Paris in Qatar participants for digital economy participation. This enhanced digital capability is vital to the future of education which is transitioning in the post-COVID era to a hybrid model of physical and distance learning. This is the future of education and smart cities have an opportunity to lead the way in facilitating the connectivity which allows education providers to pivot and meet the new demands."