HEC Paris, ranked #1 in the Financial Times European Business Schools, and Weill Cornell Medicine-Qatar, part of the Ivy League Cornell University, - both members of Qatar Foundation - have launched the new Executive Certificate in Health Management and Policy aimed at driving systems-level management expertise and accelerating patient outcomes in Qatar and across the region. The cooperation between both entities demonstrates the commitment to combine their expertise and ensure optimal relevance and learning impact.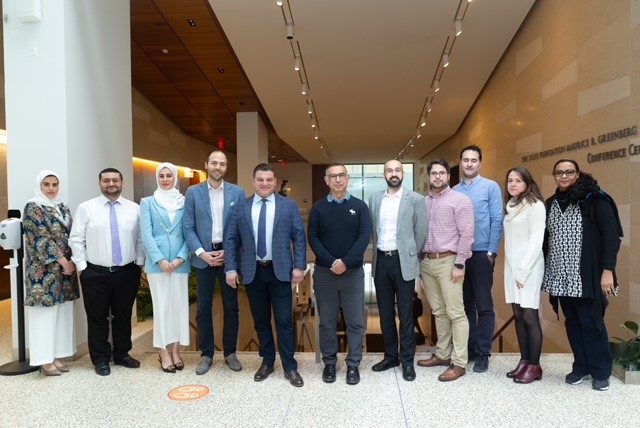 The program has drawn a strong regional response for its dual five-day sessions, with the curriculum split between New York and Doha. Currently, the first session is underway in New York attended by senior, multinational healthcare participants - a mix of both clinicians and non-clinicians. It focuses on the function, components, and indicators of healthcare policy and the basis and principles of health economics and incentives to pay for care delivery. Participants will also gain firsthand experience through visits to major New York healthcare providers.
"The response to this new certificate from very senior healthcare leaders bodes well for subsequent deliveries of the program and signals strong demand within the health community for the deeper insights that we can offer", commented Dimitrios Andritsos, Associate Professor of Information Systems and Operations Management at HEC Paris and the director of this program in Paris. "We intend our participants to complete this program in a significantly better position to guide their organizations towards becoming more flexible, innovative and adaptive, with enhanced team leadership capabilities, and a deeper appreciation of the complex forces that will be shaping our healthcare ecosystems."
Participants have begun the program by engaging in discussions on healthcare policy and exploring its utility, components, and indicators. They will move on to cover the basics and principles of health economics as well as the incentives to pay for care delivery and discuss how private operators and government finance healthcare and how to set priorities and forecast expenditures.
"Participants will learn how to take decisions, set goals, and implement actions that determine how care is administered and accessed, referred to as "healthcare policy", explains Dr. Charbel Abi Khalil, Associate Professor of Medicine at Weill Cornell Medicine-Qatar and the director of this program in Doha and New York. The economic evaluation methods in healthcare will also be explored as participants gain insights into methods of measuring and valuing the benefits of new treatments. Finally, we will focus on the sector's future, in particular machine learning and its expected paradigm shift in the diagnosis and treatment of diseases. Participants will also greatly benefit from scheduled presentation meetings with senior leaders of major healthcare providers and learn from their experience in leading their institutions."
The program will round off with an experiential learning project which will see participants work closely with a healthcare organization to solve a managerial or policy challenge.
"I am looking forward to the challenge and the opportunity of implementing the knowledge gained by interacting with leading U.S. healthcare professionals and understanding their delivery models and alignment of growth strategies with operational design.", said participant Dr. Mohammed Al Hijji, Consultant Cardiologist and Assistant Professor of Medicine at the Heart Hospital-Hamad Medical Corporation and Weill Cornell College of Medicine in Qatar. "Though we operate in very different cultures, we have the opportunity to explore, together, the enormous potential of digital transformation in addressing policy, financial and payment models while forging professional relationships that I hope will be long lasting."
Furthermore, participant Dima Arafah, Lecturer in Public Health Department, Qatar University and a PhD student in College of Medicine and Health in University of Exeter, stated: "To meet Qatar National Vision 2030, we need such a unique multidisciplinary program that will allow us to reach excellence in health care by providing in-class lectures, case discussions, site visits and knowledge transfer skills to know how to apply the new knowledge in real life. Looking forward to be part of this program."
The second module in the series will be held in Doha in June when participants will be introduced to foundational frameworks for understanding interactions between key healthcare system players.