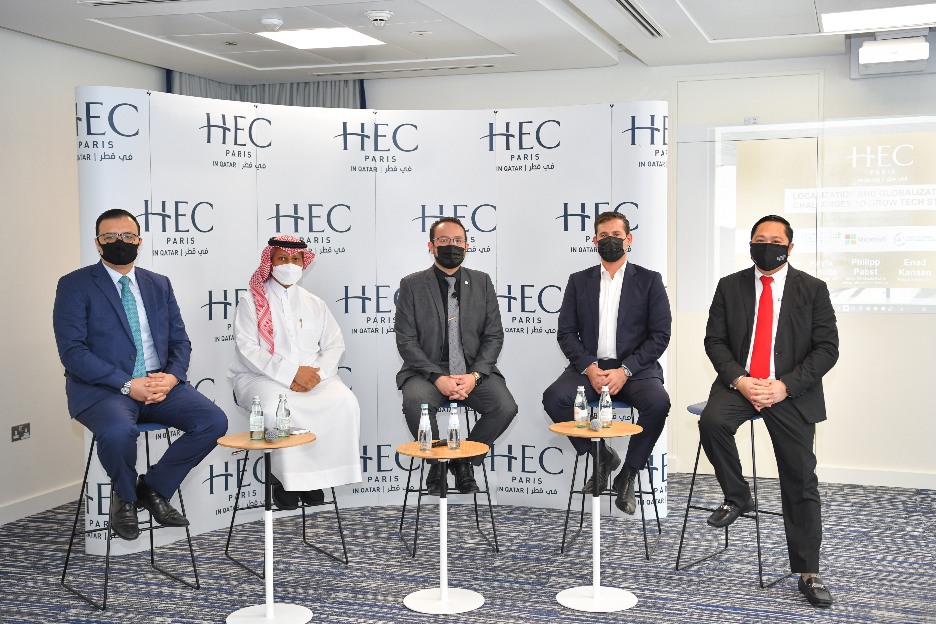 HEC Paris in Qatar has recently hosted 30 institutional partners, alumni and entrepreneurs in a panel discussion titled 'Localization and Globalization: The Challenges to Grow Tech Startups', which examined the local and global challenges in growing tech startups.
Moderated by Dr. Allan Villegas-Mateos, Research Associate at HEC Paris in Qatar, the panel comprised Sheikh Mansoor Al Thani, Chairman of MBK Holdings; Aiman Hamdouna, Co-Founder & CEO of Hatch Quarter; Michael Javier, Co-Founder & CEO of C-Wallet; Enad Kaanan, Programs Manager of Digital Incubation Center; and Philipp Pabst, Microsoft's SME Business Lead Middle East & Africa.
The event is part of HEC Paris in Qatar's campaign to promote entrepreneurship, exporting, and internationalization. "A strong ecosystem is key for startup success. Educational institutions, such as HEC Paris, play an important role as internationalization enablers and essential knowledge resources for the entrepreneurship ecosystem," explained Dr. Villegas-Mateos.