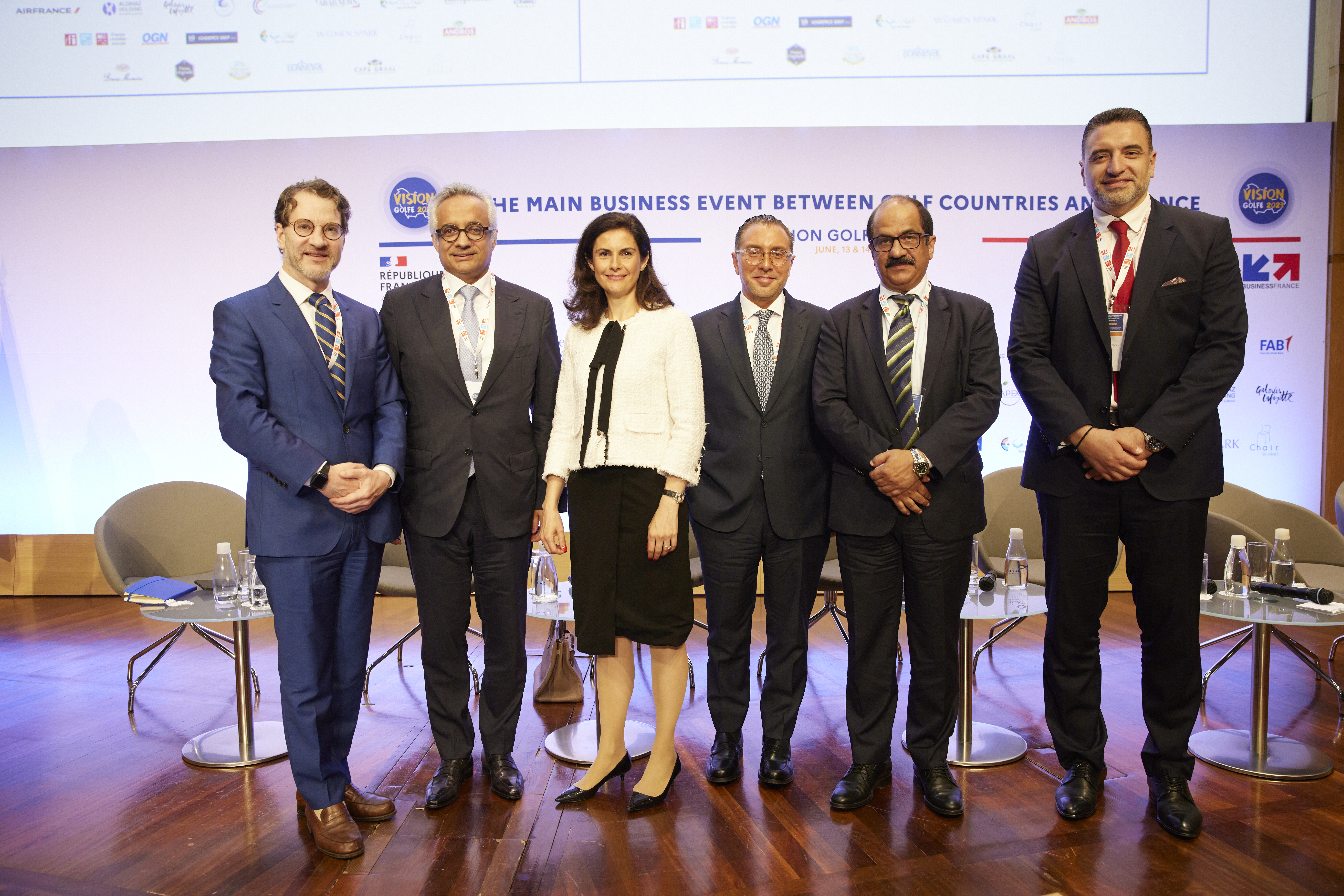 Doha, Qatar – June 2023: HEC Paris, ranked number 1 by the Financial Times Combined Executive Education Ranking for the second year in a row, has taken center stage at a France-GCC business development event in Paris. The leading business school joined a roundtable at Vision Golfe, an innovative platform dedicated to enhancing business collaboration between France and the Gulf Cooperation Council (GCC) region, under the high patronage of Mr. Emmanuel Macron, President of the French Republic.
Dr. Pablo Martin De Holan, Dean of HEC Paris in Qatar, moderated a roundtable discussion focused on 'Doing Business in the Gulf Countries'. The panel included Sherif Shawki, Regional Tax Leader, PWC; Mohamed Ben Laden, President, Conseil d'Affaires Franco-Saoudien; Khaled Abbas, Group Head of Wholesale Banking, Gulf International Bank; Kamal Rhazali, Secretary General and General Counsel of the Accor Group's Luxury & Lifestyle division, and Co-President of Qadran, the Franco-Qatari economic circle, represented by Nathalie Demol Belondrade, Director Legal of Katara Hospitality and founding board member of Qadran , and Jamal Al Jarwan, Secretary-General of the UAE International Investor Council.
Participants shared views on the improvements GCC countries have made to their business environments, which have spurred rapid economic growth. They also highlighted the region's unique challenges and opportunities. With its solid GCC presence through its state-of-the-art campus in the Qatari capital Doha, its extensive Qatar-based and regional client network including Saudi Arabia's Public Investment Fund and Saudi Aramco, and its growing multi-sector alumni, HEC Paris has leveraged its expertise to focus discussions on emerging opportunities within the region.
Commenting on the event, Dean Martin de Holan said: "Establishing robust partnerships, leveraging technology and innovation and prioritizing sustainability are key factors for success in today's dynamic business landscape. We value the diverse perspectives shared by panelists, including investors, bankers, researchers, commentators, and business professionals. The enduring accomplishments of HEC Paris in Qatar over the past 12 years showcase the immense potential for French organizations when they embrace a culture of mutual understanding and unwavering commitment in a region that fosters cross-sector cooperation."
The Vision Golfe conference, which featured more than 1,000 business meetings, 15 themed panel discussions and workshops, was organized by Business France, the national agency supporting the international development of the French economy. It ran over June 13 and 14 at the French Ministry of the Economy, Finance and Industrial and Digital Sovereignty.
The conference brought together key decision-makers from the private and public sectors, including policy makers, ministries from the GCC and France, business leaders, high-potential midcaps, SMEs, and startups. Participants explored new collaboration and investment opportunities and showcased partnership successes that contribute to localization strategies and the national visions of the Gulf states.

For more information:
Contact Us | Phone: +974 4141 3200 | Web: qatar.exed.hec.edu
Follow us on Facebook | Instagram | LinkedIn